---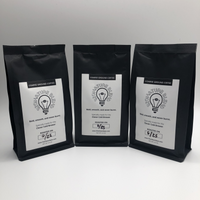 Our "single-brew" coffee pouches have been specially made for the Clever Cold Brewer. Every order comes with three (3) coffee pouches (3.5 oz each).
Each coffee pouch comes with our Signature Blend coffee, which is a mix of 100% Arabica coffee beans that are masterfully roasted by our coffee partner with over 25 years of experience. 
One pouch = one batch, and each batch yields about 40 oz (5 cups) of cold brew.

To ensure freshness, coffee pouches will be shipped within 2 weeks of the roast date.
Get FREE SHIPPING (only with our Subscription).